Category
Under-Cabinet Range Hoods by Arietta
The under-cabinet range hood is a popular choice in many modern kitchen designs due to its compact design and attractive structure. As the name would suggest, you install this type of range hood underneath the cabinets directly above the cooktop.  
An under-cabinet vent hood can be ducted or ductless, providing a flexible option for your kitchen. If you take the ducted route, your hood will filter dirty air and expel it outdoors.
If you prefer a ductless model, an exhaust fan will recirculate your kitchen air through specialized filters instead of ductwork. These filters help to trap grease and dirt and neutralize odors while the air vents back into the kitchen.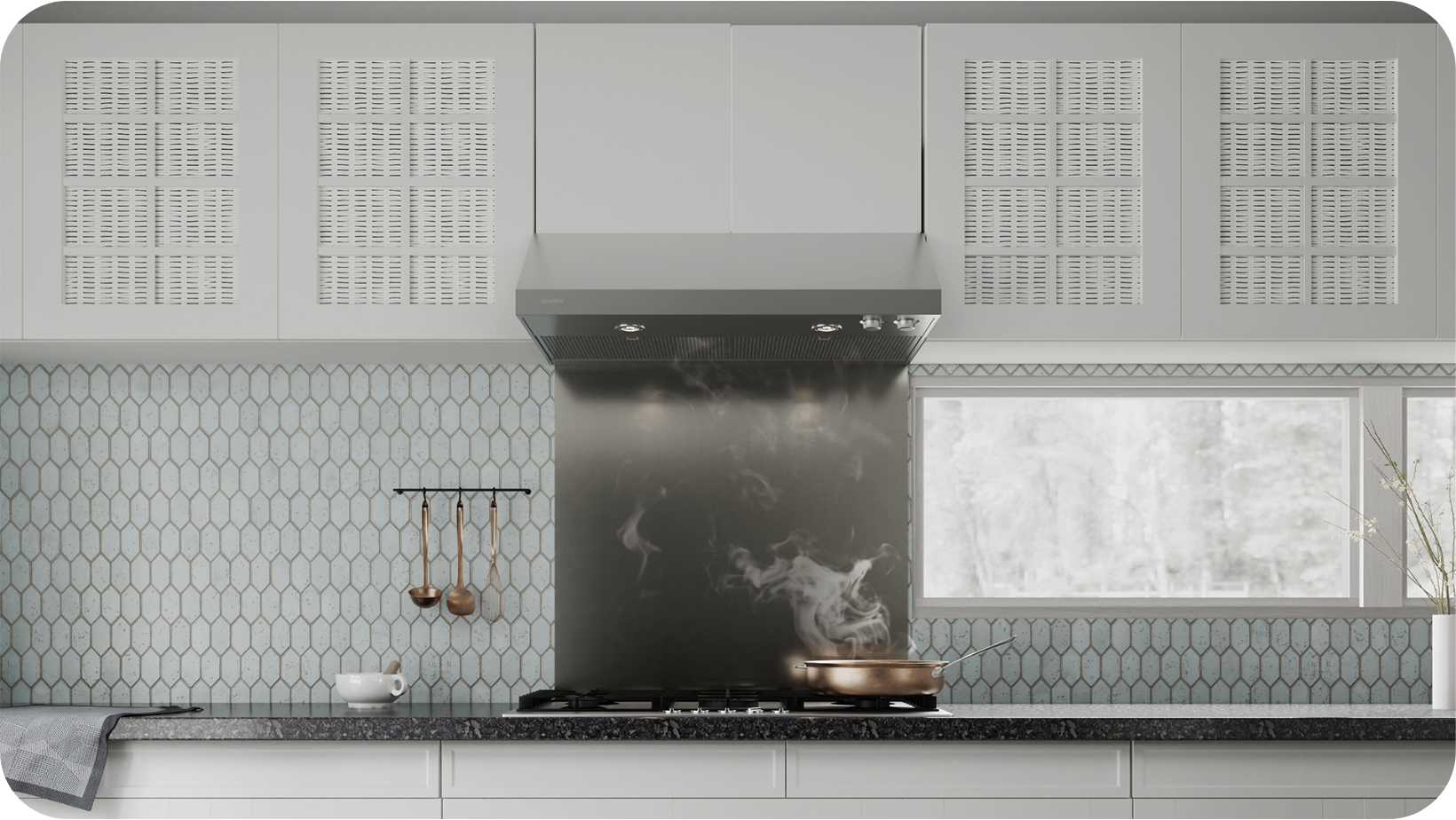 Segrino
Available in 30″ or 36″ widths
400 CFM, 3-Speed Internal Blower
Min 0.5 – Max 7.0 Sones (Noise)
Explore Segrino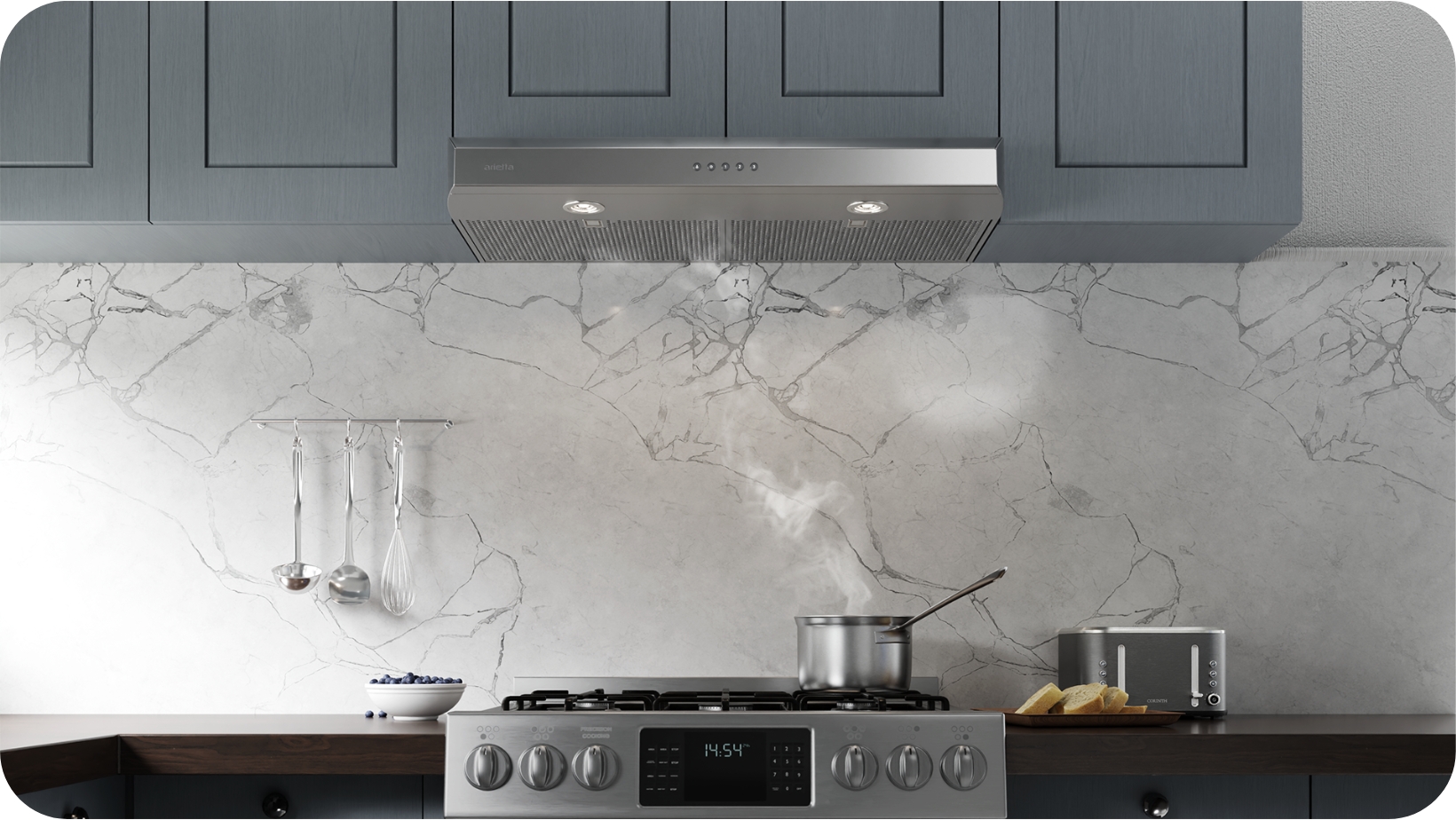 Urbino
Available in 30″ or 36″ widths
300 CFM, 3-Speed Internal Blower
Min 2.0 – Max 4.0 Sones (Noise)
Explore Urbino