Wall-Mount Range Hood
Lesina
The Lesina wall mount range hood by Arietta is available in 30″ and 36″ widths, with a gently tapered stainless steel canopy that measures only 5" high, conveying understated elegance.
This highly styled, Italian-designed range hood keeps your kitchen fresh and clear from smoke, grease, moisture, and odors. Features a powerful 400 CFM blower, electronic push buttons with a white backlight that delivers convenience and safety, dishwasher-safe anodized stainless steel mesh filters for easy maintenance, and LED lighting to set the right mood.
Other products in the category: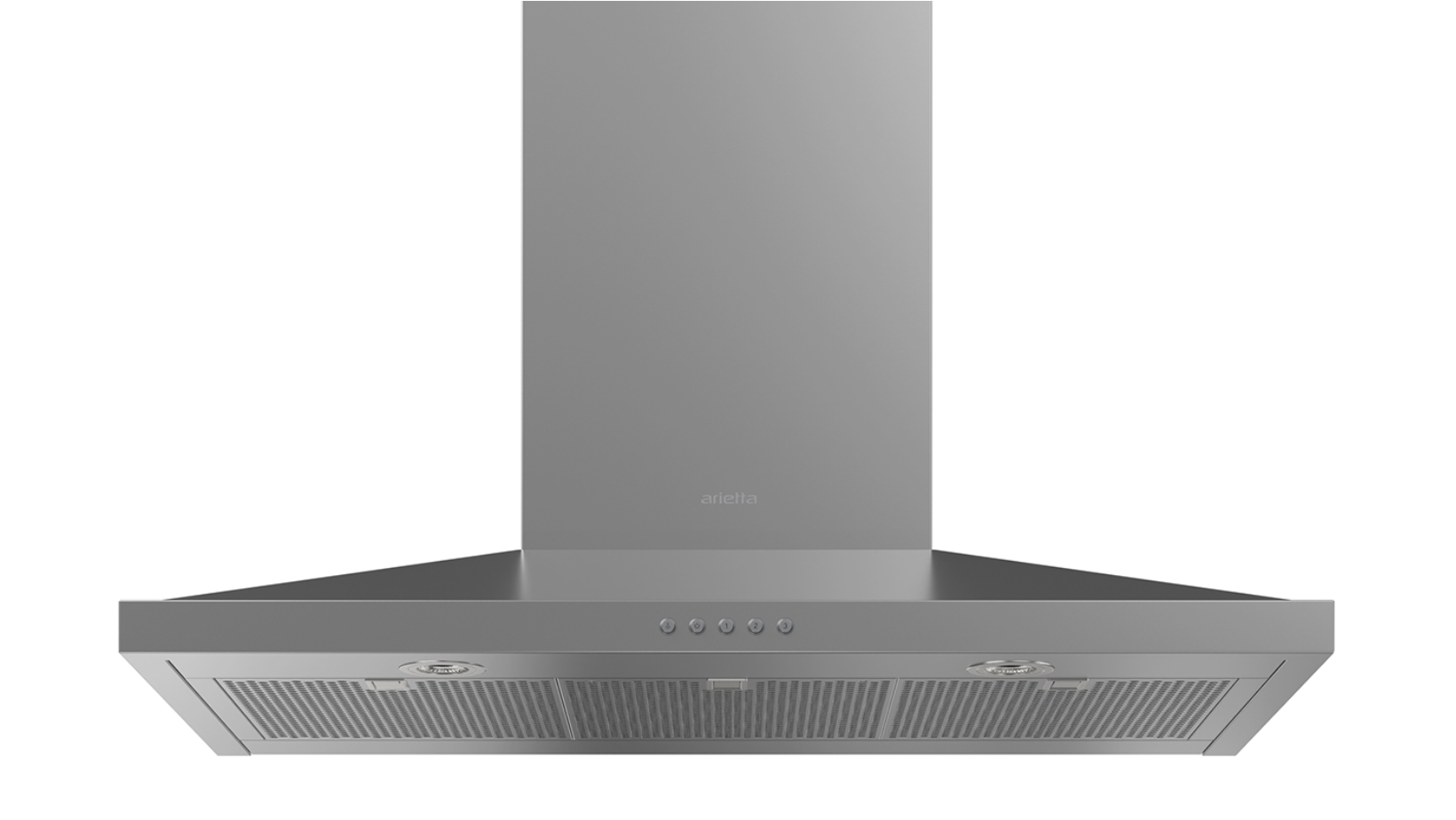 Understated elegance.
PRODUCT LINEUP
Product Photos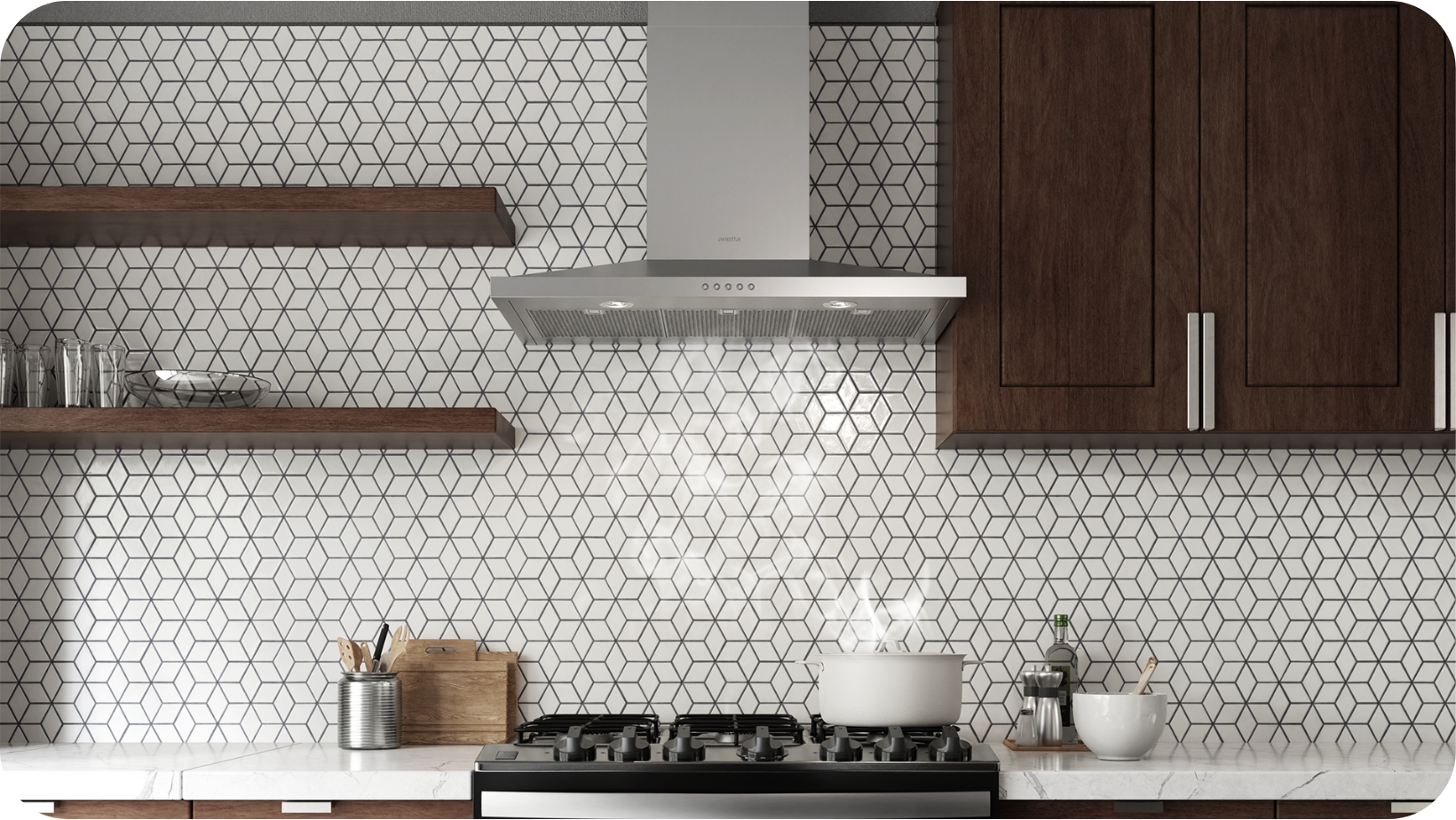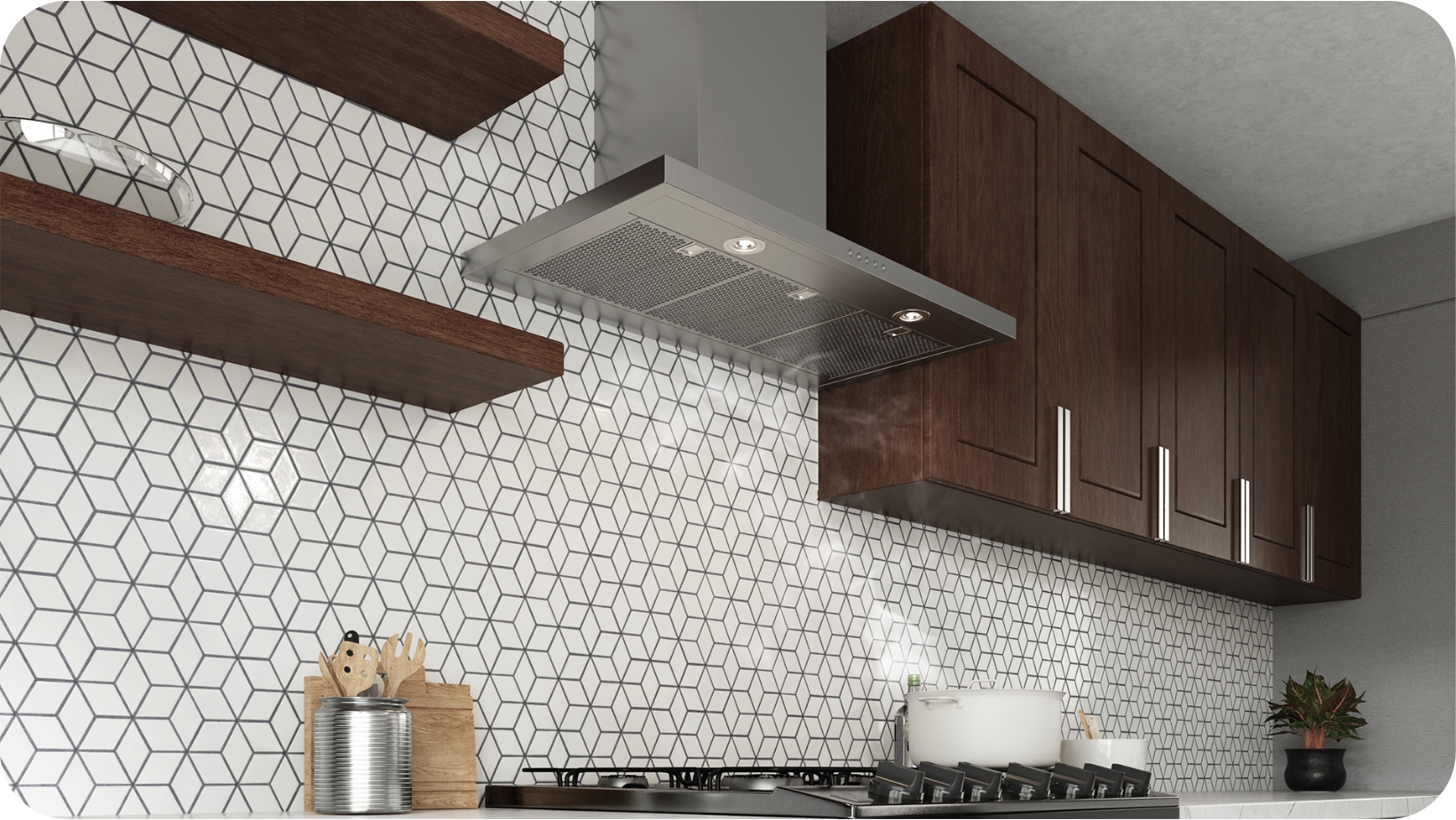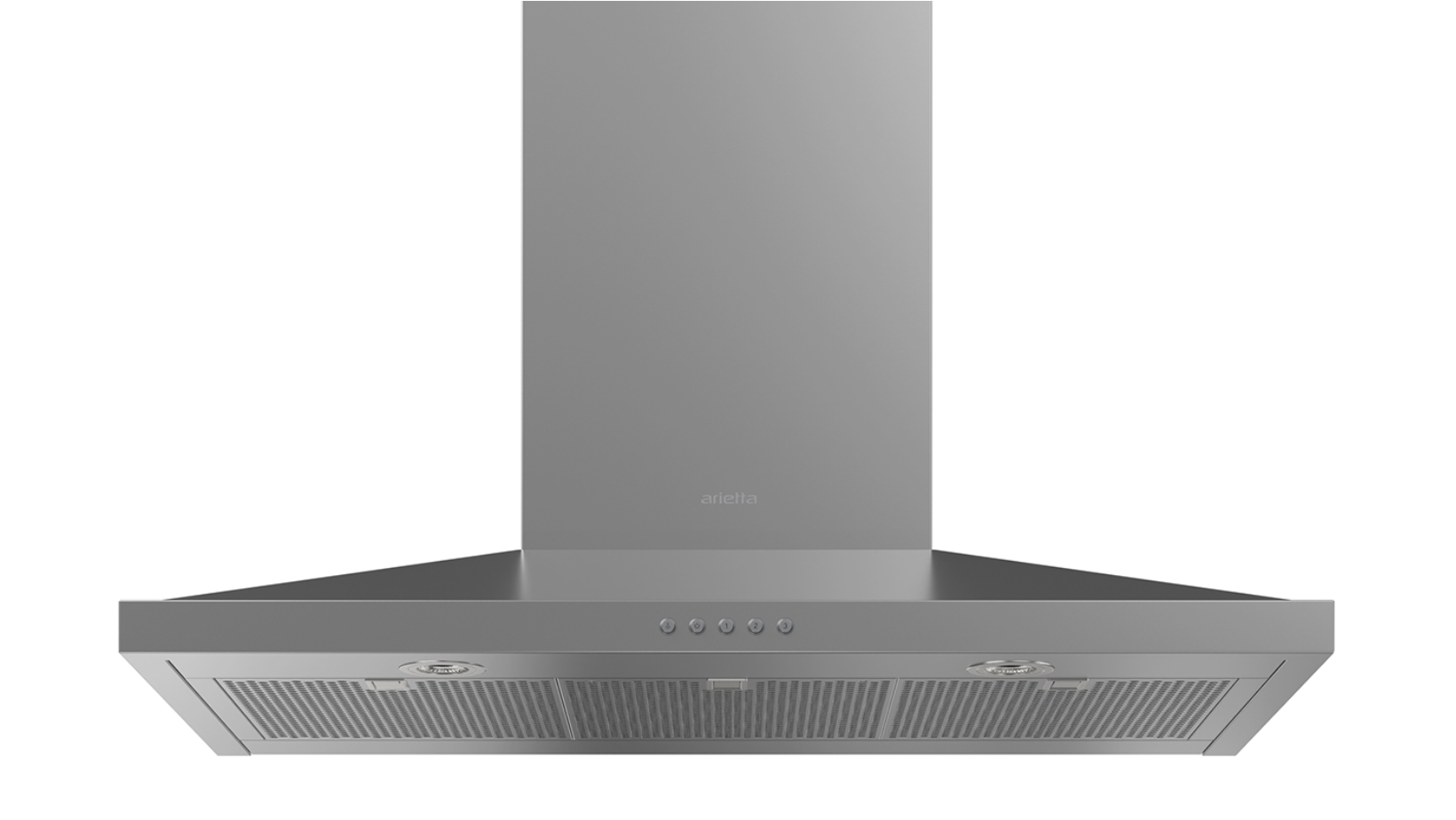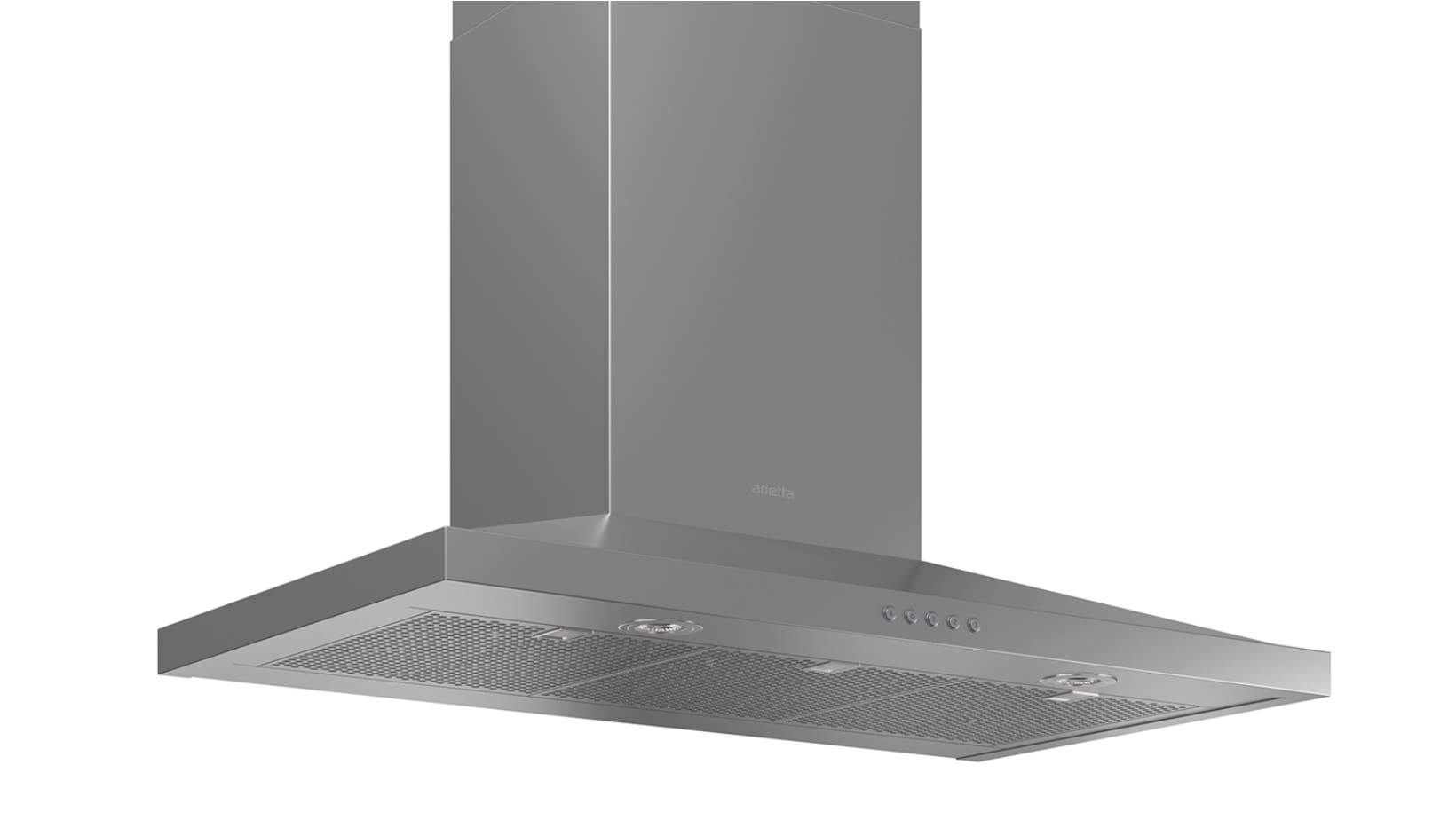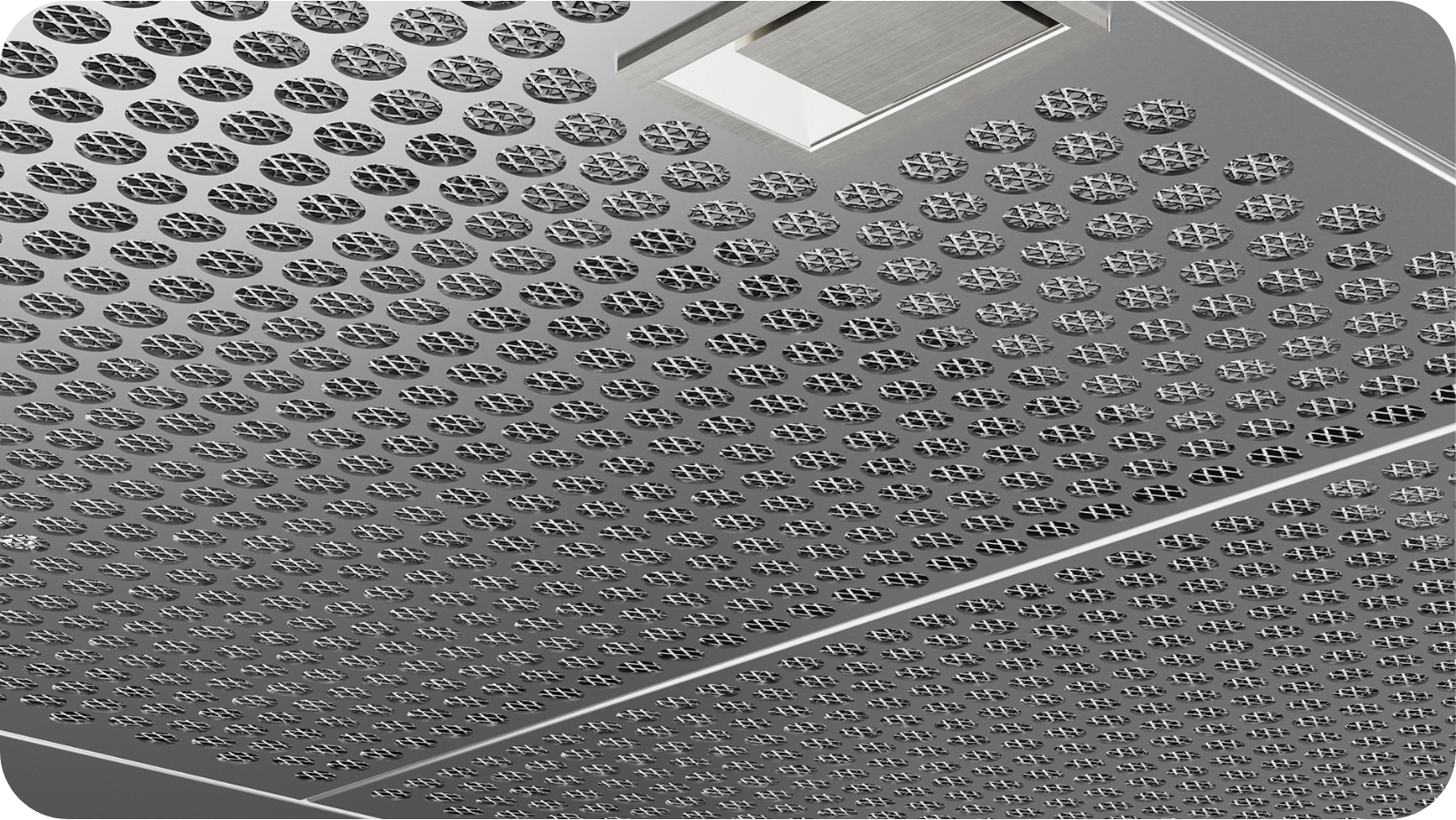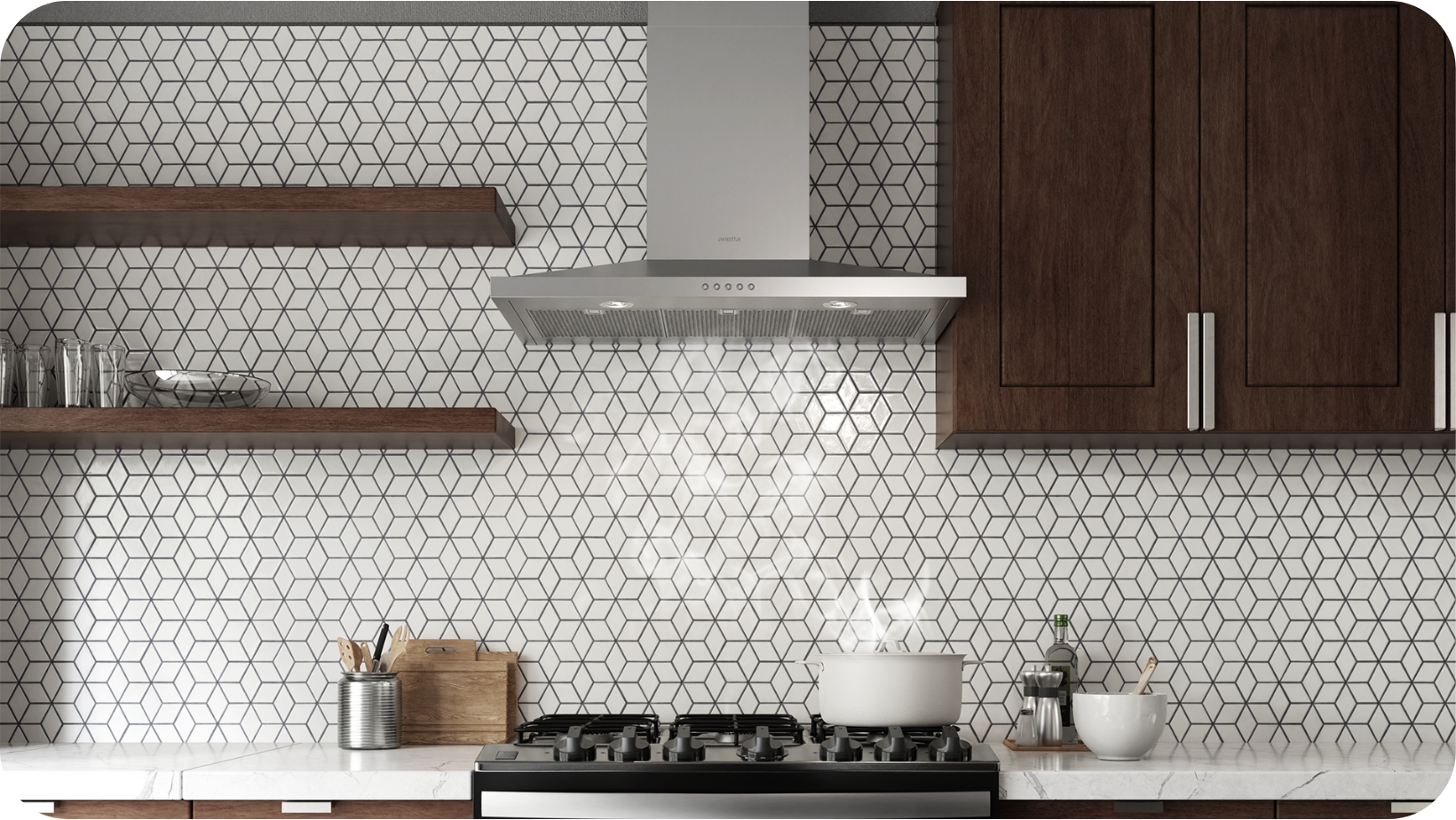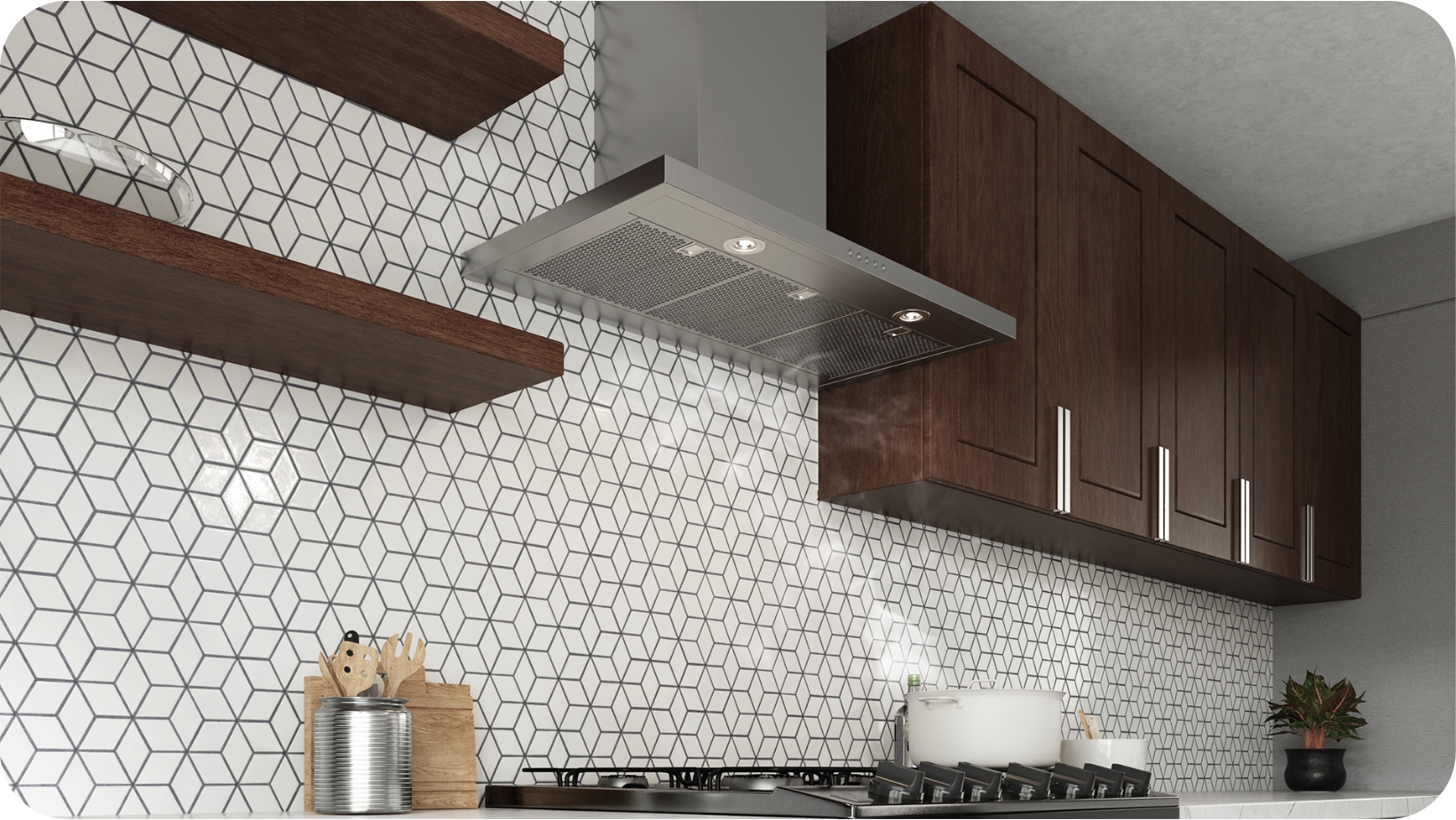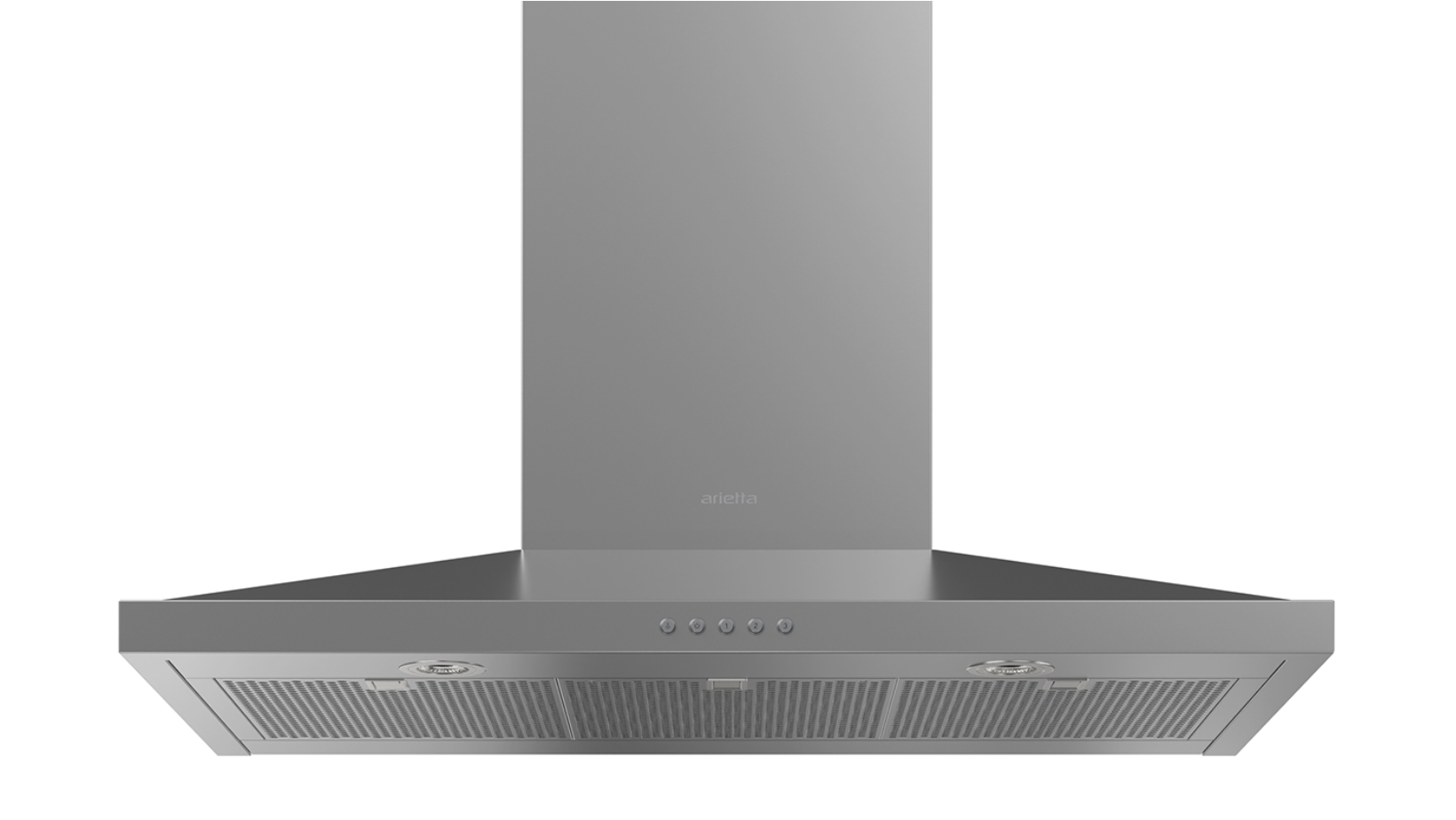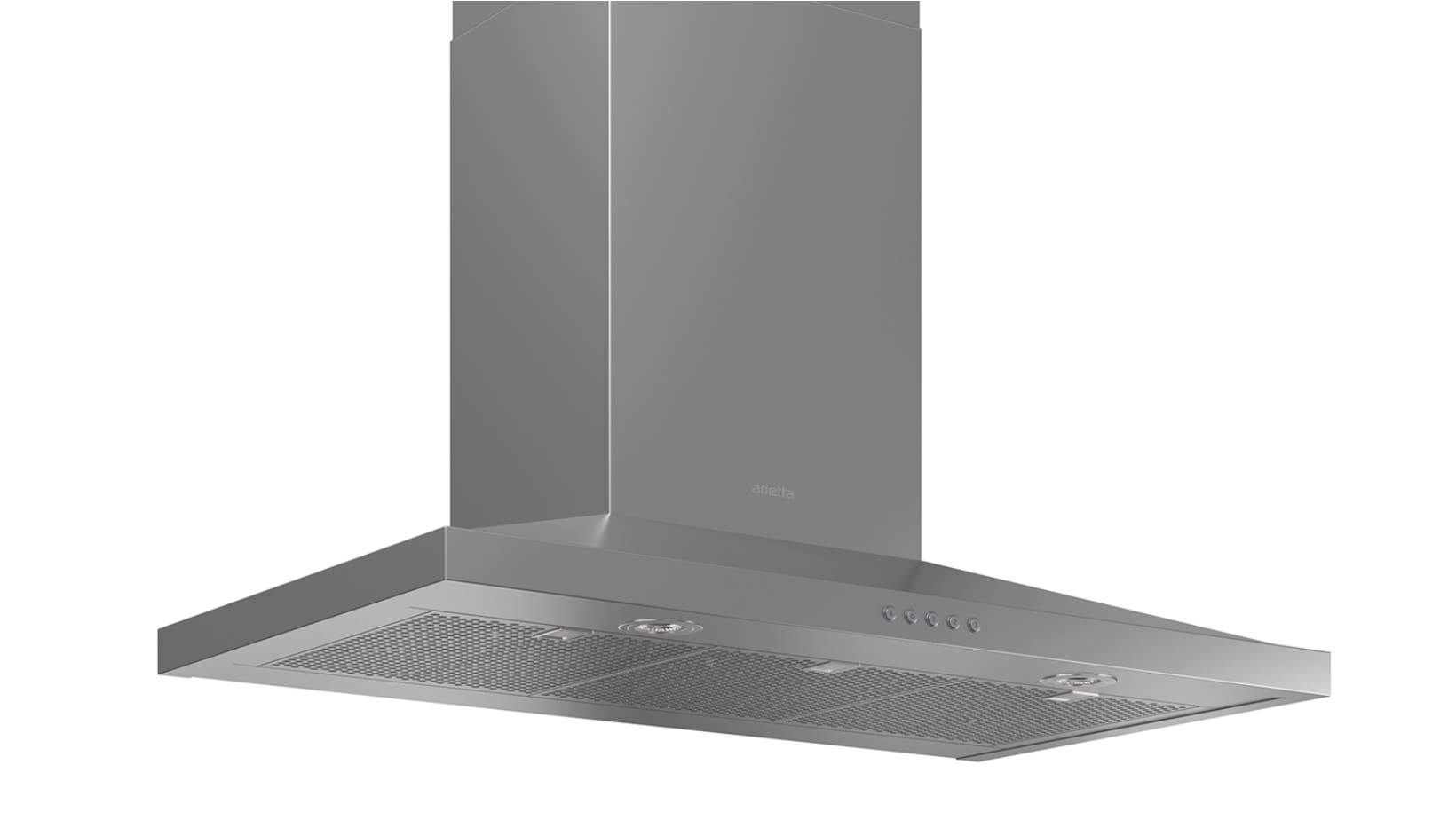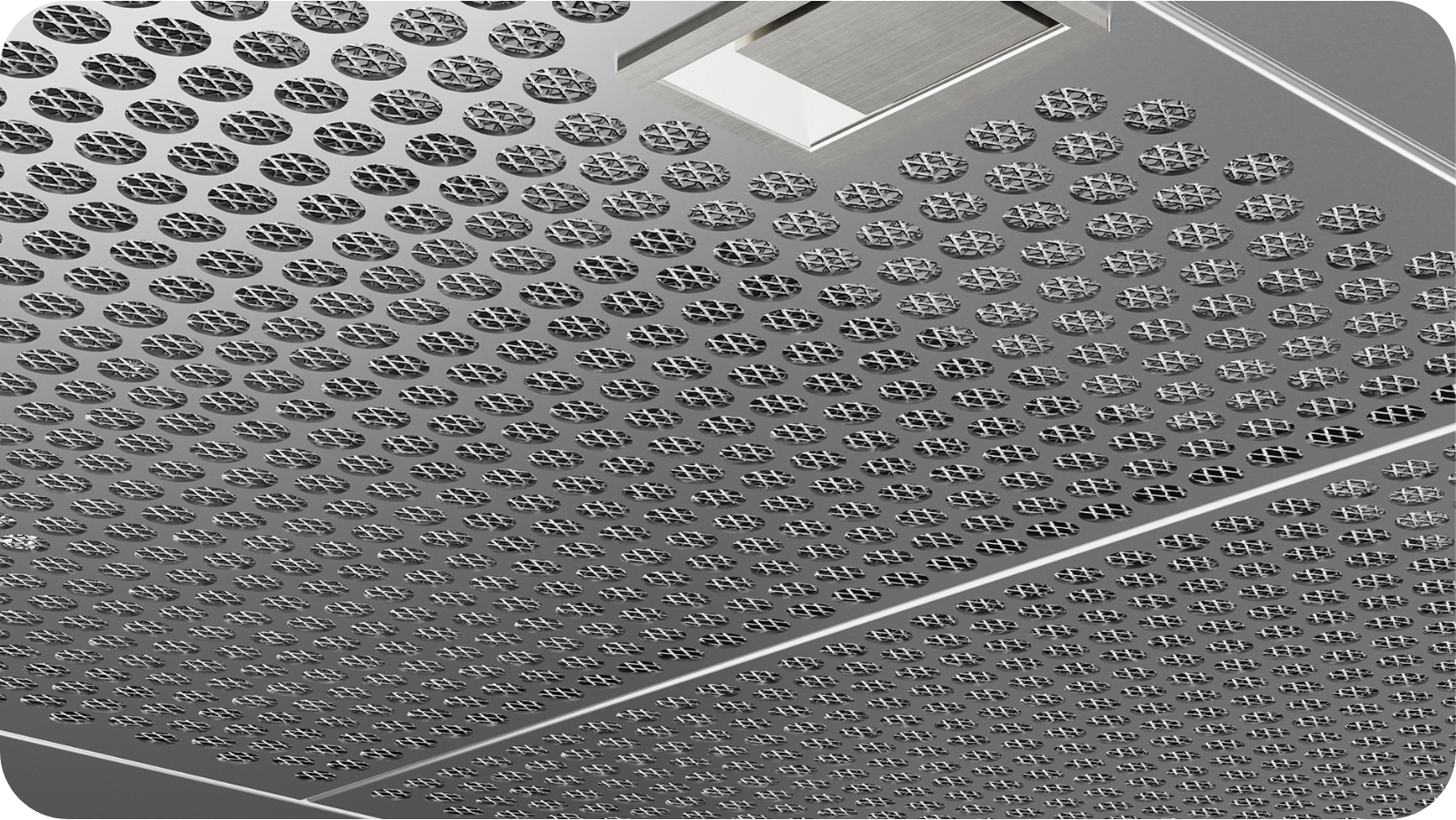 Features
Electronic Push Button Controls with White Backlight
Push button controls allow for simple blower speed and lighting adjustments while providing a soft backlight to operate efficiently in low-light conditions.
Blower Capacity
3-Speed Blower – The speed options effectively match power with cooking volume.
400 CFM airflow – The blower's performance quickly pulls smoke, grease, moisture, and odors from your kitchen.
Sound Performance
Quiet operation of only 0.6 sones at working speed allows you to cook up a storm and comfortably entertain simultaneously.
Telescopic Chimney
Includes a telescopic chimney that allows for easy installation and various ceiling heights. Accommodates ceiling heights of 7'5″ – 9'1″ (ducted install) and 7'5″ – 9'6″ (recirculating install).
A more extended telescopic chimney is available as an accessory (KIT01935, KIT02785).
Easy Cleaning
Our dishwasher-safe anodized stainless steel mesh grease filters effectively capture large volumes of grease, and the easy-lift latches make removal and installation effortless.
Anodization ensures long life and effortless cleaning in the dishwasher.
Replacement filters are available as an accessory (KIT01668). Please note the number of replacement filters needed for your size range hood.
Illumination
LED lighting safely illuminates the cooking area and provides mood lighting when entertaining.
Installation
Lesina comes ready for standard ducted installation, where dirty air expels to the outside. It is also convertible to recirculating mode, where polluted air is cleaned with filters and reintroduced back into the kitchen.
The recirculating kit is not included but is available as an accessory (KIT0102875).
Packaging
All Arietta range hoods come protected with a white, thin plastic coating.
The coating protects against scratches during handling and installation. The coating easily peels off to reveal the gleaming stainless steel finish below.
Be sure to remove the coating before use.